Viskopa Guardian-Mostly Fake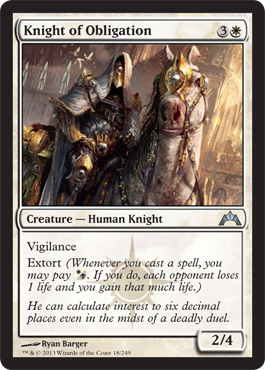 While the black Viskopa Guardian is fake, Wizards used the same art to make Knight of Obligation.
Access Denied-Fake
Access denied is probably fake for a couple of reasons. The Dimir watermark is off. It is to good to be true for 2 mana you get a great can't be countered spell. And the art is old looking, it doesn't have a lot of detail like newer cards do. It could have been a Ravnica City of Guilds card.
Simic Charm-Sort of Real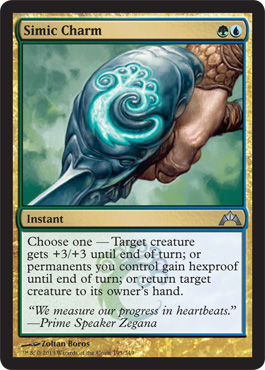 Mana cost and title: The same
Art: The same
Type and rarity: The same
Text: 2 different 1 the same. One of the things you can do is the same and two of them are different.
Flavor text: Different