Here are the two rares again, just to spare you the pain of looking through the whole deck.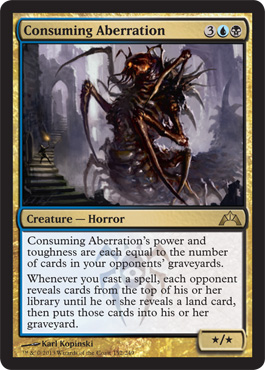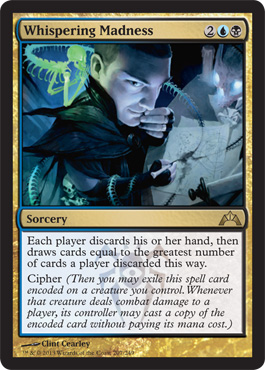 Consuming Aberration is a great */* power and toughness. It helps reduce your opponent's decks while making itself bigger. Whispering Madness is just an advanced Shattered Perception. It is much better though, because it can be reused again and again. It also works for getting rid of opponents' cards.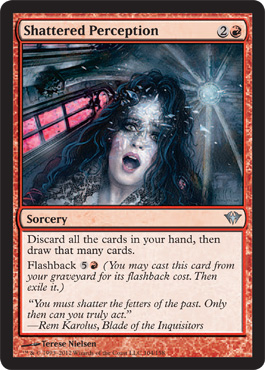 Now it is time for Dimir Dementia!
Lands (26)

Creatures (20)

Other Spells (14)